Philip Tonge
Miracle On 34th Street
Full name: Philip Ashton Tonge
DOB: April 26th 1897
DOD: January 28th 1959
Where born: London, England
Philip Tonge was born into acting. His father, H Ashton Tonge featured in silent movies in the early years of the film industry.
In Miracle on 34th Street 1947 Philip played the role of Julian Shellhammer, the head of the toy department in Macey's store. But before playing in what is arguably the greatest ever of all the Christmas movies, he had already built up an impressive track record in acting.
Philip began his acting career as a child and became an acquaintance of Noel Coward. By the age of 16 he was appearing in the fledgling film industry's early movies. He appeared in The Still Voice in 1913, and two years later played the role of Jed Perkins in Still Waters.
By the 1930s Philip had moved to Hollywood and played one one of the Leek twins – Henry - in the 1933 comedy His Double Life.
Philip Tonge went onto play in another movie that was popular with both adults and children alike. In 1952, five years after his appearance in Miracle on 34th Street, he played Otto in the Hollywood musical Hans Christian Anderson starring Danny Kaye.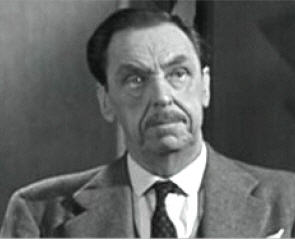 Philip Tonge in Miracle on 34th Street
The 1950s proved to be Philip's golden era in the world of cinema. The same year as Hans Christian Anderson hit the cinema screens he appeared in O Henry' Full House. A year later he played Bruce Allison in House of Wax and also had a role in Small Town Girl.
In 1954 Philip featured as Planter John Ralph in Elephant Walk and Ohad in the Silver Chalice. He played Inspector Hearne in the 1957 movie Witness for the Prosecution and was an associate judge in Les Girls.
Philip also proved his versatility as an actor by playing the part of Jode Wetherby in Macabre which was released in 1958. Philip's role in the 1959 science fiction thriller Invisible Invaders was hailed as one of the highlights of his career.
Philip Tonge was also able to adapt to television drama, and featured in several TV roles before his death in early 1959.
Related Articles