Natalie Wood
Miracle On 34th Street
Full name: Natalie Wood (born Natalia Nikolaevna Zakharenko )
DOB: July 20th 1938
DOD: November 29th 1981
Where born: Santa Catalina Island, California, USA.
By the time of her tragic death at the age of 43, Natalie Wood was one of the world's foremost actors. Born in California to Russian parents, Natalie's introduction to acting and the cinema came early.
Before she had even turned five, Natalie made an appearance, albeit a very short one, in the 1943 film Happy Land. When she was seven Natalie appeared in Tomorrow is Forever, drawing plaudits from the star of the film, the great actor Orson Welles.
Natalie's mother Maria proved to be the driving force in the child star's career. And her decision to sign up her daughter to 20th Century Fox proved fortuitous.
Fox handed Natalie Wood her first ever starring role, as six-year-old Susan Gailey in the 1947 version of Miracle on 34th Street.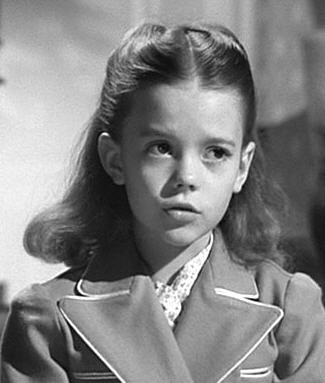 Natalie Wood in Miracle on 34th Street
Natalie's role as the delightful little girl who discovers the real Santa propelled her to stardom. It lead to her being invited to appear in Macey's – the store at the centre of the film – 1948 Thanks Giving Day parade.
And even more importantly, as the original Miracle on 34th Street 1947 remains a perennial favourite, the public can still see Nathalie's wonderful performance in this greatest of Christmas movies.
As a teenager Natalie earned an Academy nomination for Best supporting Actress, for her part opposite James Dean in the 1955 Movie Rebel Without a Cause.
There were further Academy nominations for her roles in the 1961 release Splendour in the Glass and Love with the Proper Stranger two years later. Natalie won a Golden Globe Award for her part in the TV remake of From Here to Eternity in 1979.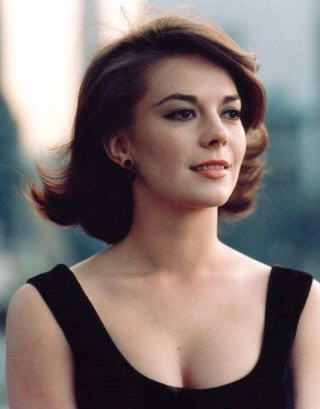 Natalie Wood later in her career
In the late 1960's appeared in a film evocative of the era Bob & Carol & Ted & Alice before taking time out for the birth of her two children. She married three times, to the actor Robert Wagner twice and producer Richard Gregson.
Natalie was working on her latest movie Brainstorm when her life came to an end in a tragic drowning off Santa Catalina island in 1981.
Her life may have been short, but throughout her childhood, teenage years and adulthood it was dedicated to delighting movie-goers.
Related Movies