Gene Lockhart
Co-starring Gene Lockhart Miracle on 34th street is one of the best Christmas movies of all time. Here is a biography of Gene Lockhart and his movie career.
Full name: (Eugene) Gene Lockhart
DOB: July 18th, 1891
DOD: March 31st, 1957
Where born: London, Ontario, Canada
Gene Lockhart was fortunate enough to have roles in two of the most famous Christmas movies ever. In 1937 he played Bob Cratchit in the 1938 version of A Christmas Carol. Then in 1947 he starred as the Hon Henry X Harper in Miracle on 34th Street, the judge who rules that Kris Kringle, played by Edmund Gwenn is in fact Santa Claus!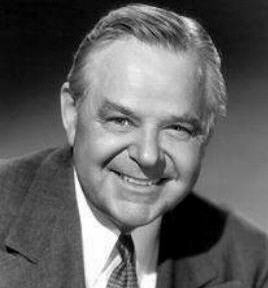 Before entering into the movies, Canadian-born Gene had a long career in the theatre. He studied his trade at the Juilliard School of Music in New York, the same establishment where another actor in Miracle on 34th Street, John Payne, was to attend decades later.
Gene Lockhart was also an accomplished script and song writer and this put him in good stead when he featured in the musical Rivieira Girl in 1916. His choral skills also led to him singing in Die Fledermaus with the San Francisco Opera Association.
The movies were to be Gene's forte and the first film he appeared in was Smiling' Through in 1922. The advent of talkies led to him appearing in By your Leave, 12 years later.
Gene was to notch up appearances in 300 movies, playing a whole variety of roles, some likeable such as Bob Cratchit in Christmas Carol and Judge Harper in Miracle on 34th Street 1947 , and others much less sympathetic as in his role as the treacherous Regis in Algiers and Georges de la Trémouille – somebody to definitely to be aware of - in Joan of Arc. Incidentally, Gene's role as Regis earned him an academy nomination as best supporting actor.
Gene's singing skills also served him well on the cinema screen as he played the Starkeeper in the much loved musical Carousel which was released in 1956.
Gene Lockhart carried on film acting until 1957 when Jeanne Eagels was the last movie he appeared in.
This talented actor, playwright and composer also enjoyed a long marriage to English actress Kathleen Lockhart. They remained together until Gene's death in 1957 after being married for 33 years.
Related Articles